Start fast, scale easily, rise to the required heights. PlusInfosys is here with software development expertise to start your business, test the waters, or prepare to pitch.
We're a software development company that helps businesses bring their products to life. Whether you're a start-up founder or a start-up accelerator consultant looking for a trusted technical partner, we're here for you.

Start-up Software Development
We have created bespoke software for new businesses, since a very long period of time. Clients have experienced success with mobile apps and desktop products and so much more, We can provide clients with long-term subscription-based revenue through:
Creation of an MVP (Minimum Viable Product) :to prove that a commercial and technical model will work. Once the market has been tested at PlusInfosys then move on to the next phase of complete feature development.
Leveraging work that is completed: Testing a simple version of software produced and turning it into a solid, reliable product.
Benefits of working with PlusInfosys:
Fully hosted service.
Speed to delivery
Full Integration
Full training and documentation
Scalability
Quality
Support and maintenance
Complete Intellectual Property (IP) ownership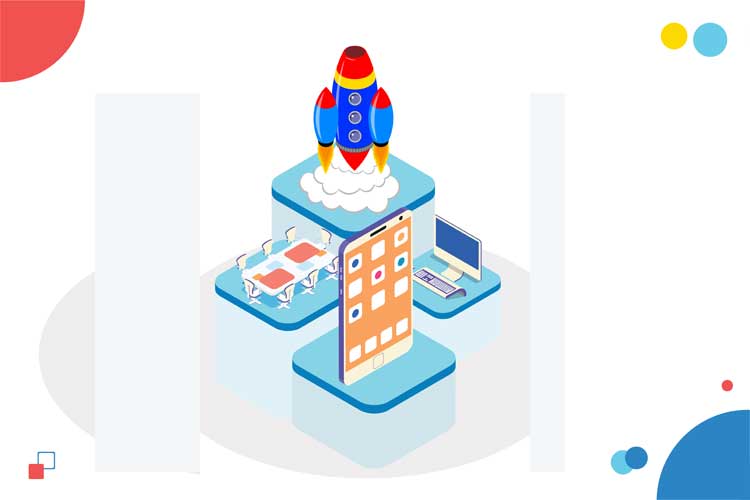 Our company consists of five phases of development: Business Analysis, Project Management, Design, Software Development, and Quality Control.
When you work with us, you get a dedicated product team with specialists from every phase of development to testing. This team makes sures the correct quality and work and stays with you until your product is successfully released.
Our process for startups Software Development
We have a clear and time-tested development process that covers everything from requirements gathering to post-release support and future updates, to cover your deadlines and emergencies of standing big in the market.
DISCOVERY:We set up first meetings with you and your existing team, analyse your business goals and project requirements, and translate everything into technical documents.
KICK-OFF:We gather a fitting software development team for your project, and its designer(s) create the first prototypes of your software.
DEVELOPMENT:The developers build your solution as you review results every two weeks. After User Acceptance Testing is over, your app is deployed.
CREATE A PRODUCT PROTOTYPE:Get your product prototype by building a simple test version of your software. We can create a test version of your product in one of two ways. The first option is to create a clickable prototype. The second option is to prepare an MVP of an MVP, or a so-called Minimum Loveable Product that will demonstrate the core product functionality and design and can help you make a great pitch.
SUPPORT:After deployment, we perform continuous server monitoring, assign QA experts to fix bugs, and provide general customer support services.
NEXT STEPS:After deployment, we perform continuous server monitoring, assign QA experts to fix bugs, and provide general customer support services.
Capabilities of our Software Engineers
Our engineers have the expertise in all the technologies needed to build an effective and lasting software product.