Simple can be visually easy but can get harder than complex. We aim to create iOS Apps that look user-friendly yet are very creative. PlusInfosys can convert your idea into a rich strategy that can spread out to iPhone and iPad users. Upholding your essentials or any kind of needs, Our experts have the dedication to come up with unique and appealing iOS applications with user interactive designs and layouts that aim to complete our client's business goals and attract a good amount of customers from the growing market.
PlusInfosys believes in delivering the best service possible and nothing less than that! We are a premium iOS app development company having an intellectual team of experts, iPhone App Developers who build top-garde mobile apps. We bring a range of iOS applied application solutions to various businesses. The devices that include verticals with our result-driven iOS apps for iPhones, iPads, and Apple watches with all the updates possible.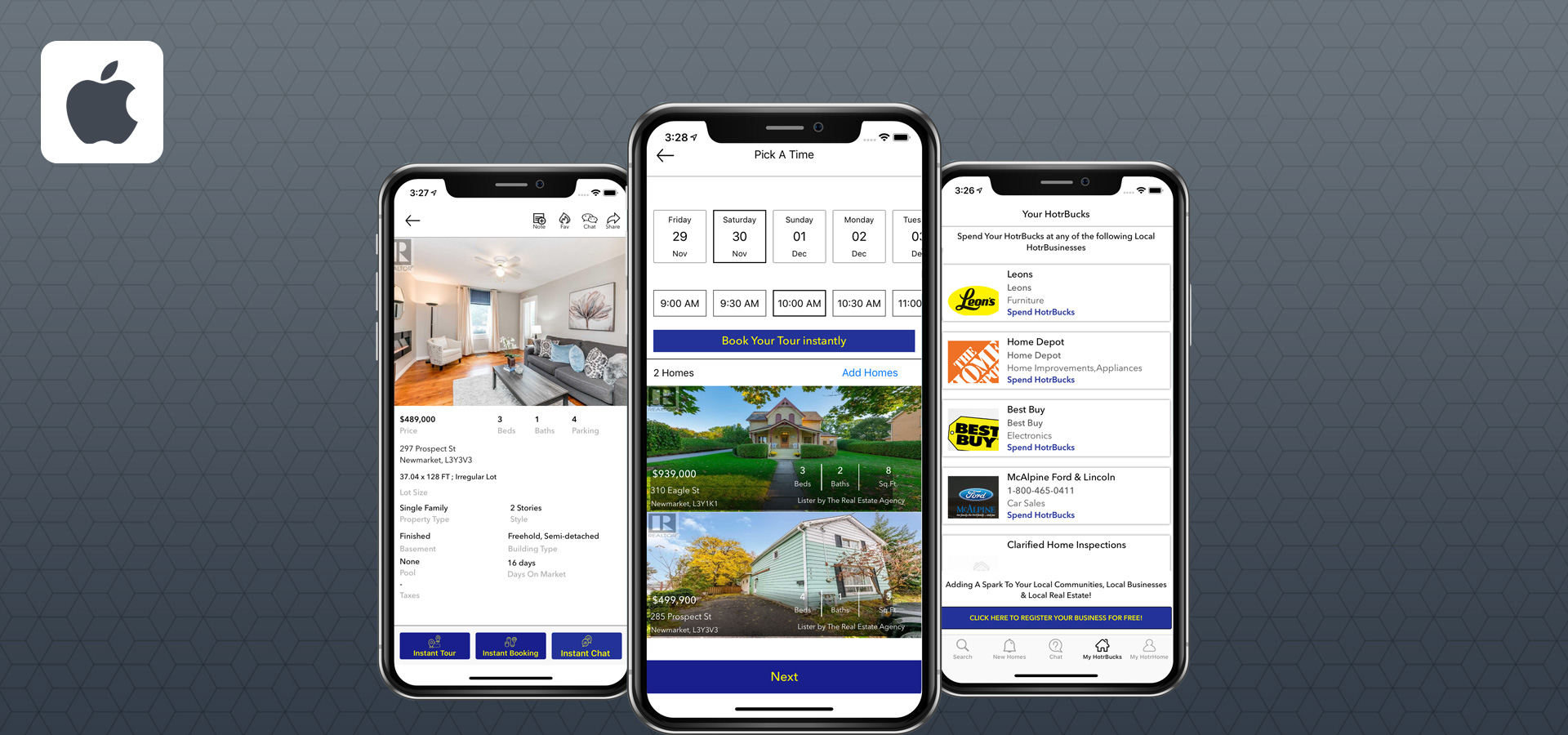 PlusInfosys best iOS App Developers & Practices:
Using the latest Internet of Things (IoT) technologies like iBeacon, NFC, Wearables, BLE etc.
End-to-end working on iOS applications development ranging from simplex to complex architecture
Highly customized mobile app development utilizing advanced SDKs offered by Apple Inc.
Excellence in integrations with advanced synchronization and offline mode tactics
Technology excellence for Native tech like swift, XCode, XML Parsing, JSON, Objective-C, Cocoa Framework, Cocos2d, Cocos2d-x etc and Hybrid tech including React Native, Xamarin, Flutter etc.
iOS Development Services:
Consultation regarding iOS MOBILE APP DEVELOPMENT: Experts of iOS developers offer effective consultation services, which includes communication of business needs, analysis needs and wants, creation of a proof of concept known as POC, and development of Minimum Viable Product known as MVP as well, ultimately helping you gain the grip report around your organisation.
UI/UX DESIGN:Presenting a user-friendly and flawless app layout strategy in consideration, you have read the details about the correct company, ensuring a transparent and lovely experience for your end-users. Moreover, we put a lot of attention to every step and design of your app.
BACK-END ENGINEERING: Our experts are experienced to develop a secure backend solution, implementing third-party API integrations. Along with that taking care of the evolving business needs is another perk. Our experts take care of the scalability as well.
iOS APPLICATION DESIGN & DEVELOPMENT: With the amount of experience in iOS, our team has developed top-notch iPhone apps for different industries and are also, experienced in managing a crash-free industry-standard programming and multi-thread environment as well as providing architectural leadership.
TESTING & MAINTENANCE: Our team is not only present during hosting but also after product post-release, to take care of your other concerns by helping you with performance tuning, system monitoring, bug fixing, and performing on-demand-updates as well.
TEAM AUGMENTATION:We let your organization choose from various resources and help you manage your requirements and we also provide a team which can lead you through direct communication with utmost transparency.
Strategy of Developing iOS apps:
DISCOVERY: Client projects are always on priority. Be it about, consulting us for the very first time or thinking of reviving your ongoing app, our team of iOS app developers will spend the required time and details on your project that it needs. We suggest strategies and recommendations, after understanding your business processes then brainstorming ideas, along with architectural and infrastructural concerns concerned with your business.
UX DESIGN: Starting from upgrading an existing project to planning to develop an interface for a brand-new app or even thinking, we provide you a design that targets your key indicators and hitting the correct targets in terms of usability, look, appeal and a friendly experience.
DEVELOPMENT: After having a great experience in Agile development environment, we have also understood the importance of providing frequent updates and needful concerns to the client. We deeply understand in continuous update, delivery, deployment of code, and testing on a regular basis.
API INTEGRATION: We work along with client requirements only, we integrate the project and customised Custom API applications like payment gateways,YouTube or Instagram, for carrying out most favourable outcomes like secure payments and data sources for numerous other applications.
TESTING: Testing can also be called as Quality assurance. It is a critical step that our teams take care of, while the development cycle of the project and with that we also put in efforts for post-development, ensuring that all types of needs are fulfilled and functional functionality along with non-functional functionality testing, performed during development.
DEPLOYMENT: Furthermore, our iOS experts will help your way through choosing the solution of enterprising with the app store.
MAINTENANCE: Lastly, We also offer post deployment services, as we understand the concept of optimisation that is required on regular intervals. Updating better versions, with innovative ideas, and evolving in the market with the updates is also a necessity.
PlusInfosys broad range of high-performing and scalable apps with powerful UI/UX which make a complex solution look simpler to the end-user.
Custom iOS application
Custom iOS library/Framework development
Social networking app with instant messaging, video and voices
iOS Widgets/Extension development
Augmented Reality apps
Online Audio / Video Streaming Apps
SaaS based application development
iOS, MacOS, TVOS applications using iOS SDK
Enterprise mobility solutions
Mobile ERP and M-commerce