Backend as a Service(BaaS) is appearing as the most cloud computing service model, and here we try to explain BaaS and why Node.js is ideal for BaaS implementations like no other. Consistency in delivering robust, secure, innovative, and scalable web and mobile app solutions leveraging node.js development services in today's world.
PlusInfosys is a leading Node.js development services company with expertise in launching cloud-based and serverless mission-critical apps. Building applications that need asynchronous programming, security, scalability and high performance such as data processing, chatting, IoT, and collaboration tools is our goal.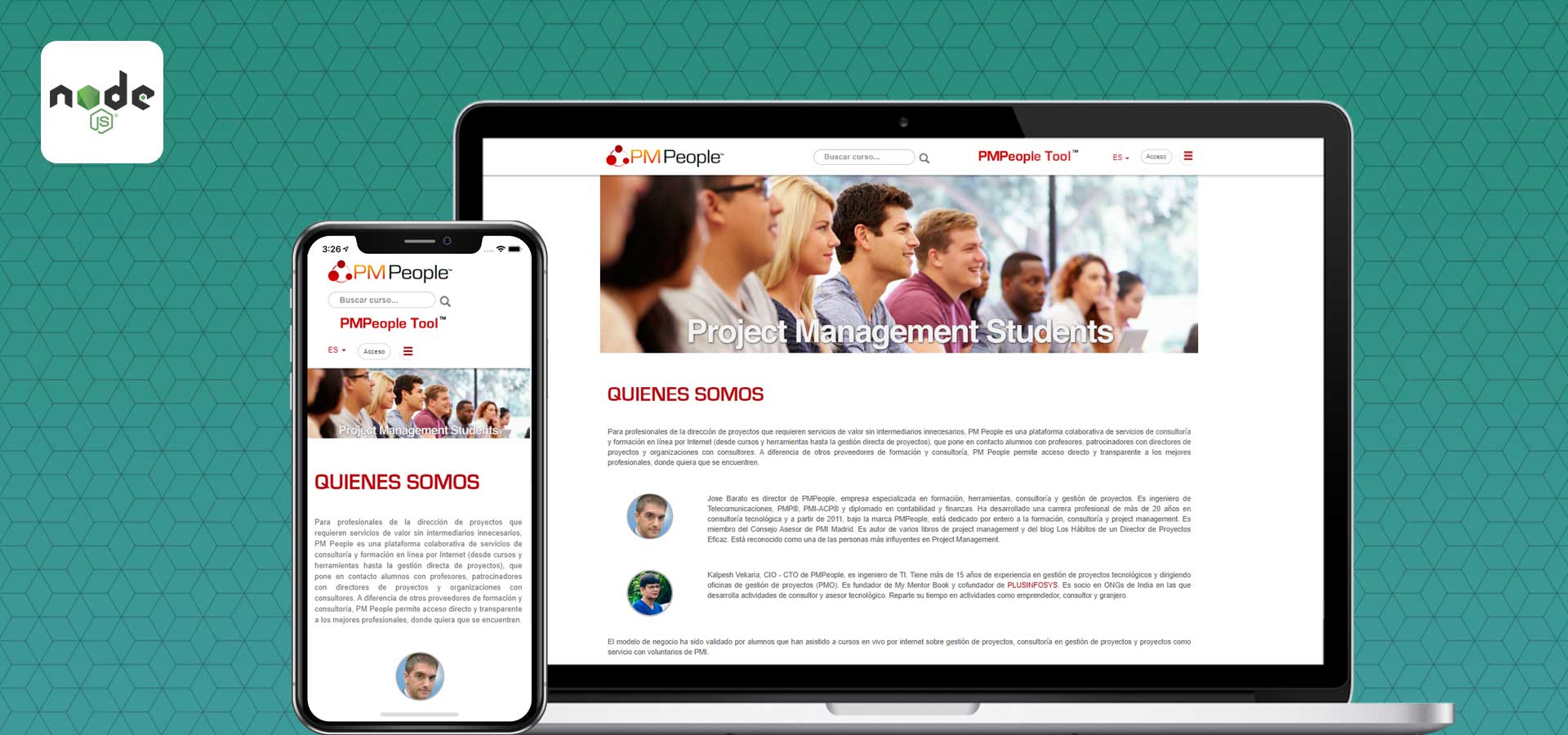 Why Node.js?
Fast Performance
It's JavaScript
Suitable for Real Time Applications
Community Support through Node Package Manager (NPM)
Node.js Services
Node.js consulting: Considering a precise process for understanding and studying the profound client architecture, we leverage our expertise to scale up, advice, debug, and incorporate Node.js web development best practices.
Node.js Web Application Development: You can hire expert Node.js programmers who have expertise in developing customised feature-rich and dynamic websites that will meet the client's needs and are also essential for them.
Node.js Mobile App Services: Our Node.js developers use creative and innovative technology to build responsive real-time cross-platform, & native mobile apps with secured and scalable backend.
Node.js Customization:Our industry experience, highly rich in acquiring transparency allows us to advise and implement customizations to make the application engaging, also more functional.
Node.js migration: We have migrated many applications developed on different platforms to Node.js, ranging from simple to complex and successfully delivered enhanced custom solutions with good customer satisfaction.
Back-end Dashboard Development: We develop customised and high performing CMS enabled backend dashboard systems to keep the web app updated, secured and highly integrated.
Node.js UI/UX Development: We are the leading Node.js development services provider renowned for real-time & intuitive UI/UX designs, which are not only creative but also appealing.
Node.js Plugin Development: Our Node.js master coders expertise in custom plugin development services to enhance website performance and capabilities with procuring less hindrance with your system.
PlusInfosys broad range of Node.js Applications:
We excel in building lightweight, scalable and high-performance solutions for various businesses with our Node.js development team of experts and developers.
Smart City Application with real-time data
Socket io and , Video Web RTC based audio and Text chat
Serverless Microservices based Development
Real-time tracking, automation and booking for boats
Food ordering and Tracking app
Chat boat applications
Integration with Amplify Framework on AWS
eCommerce with drop shipping functionality
Dashboard and Analytics
Content Management Application