Clear, scalable, and fast - Python is the most preferred programming language. It is to be trusted by top fortune 500 companies to build ever-lasting tech solutions. PlusInfosys has been building sustainable Python projects for over many years now and we're proud to be called one of the most reliable Python development companies.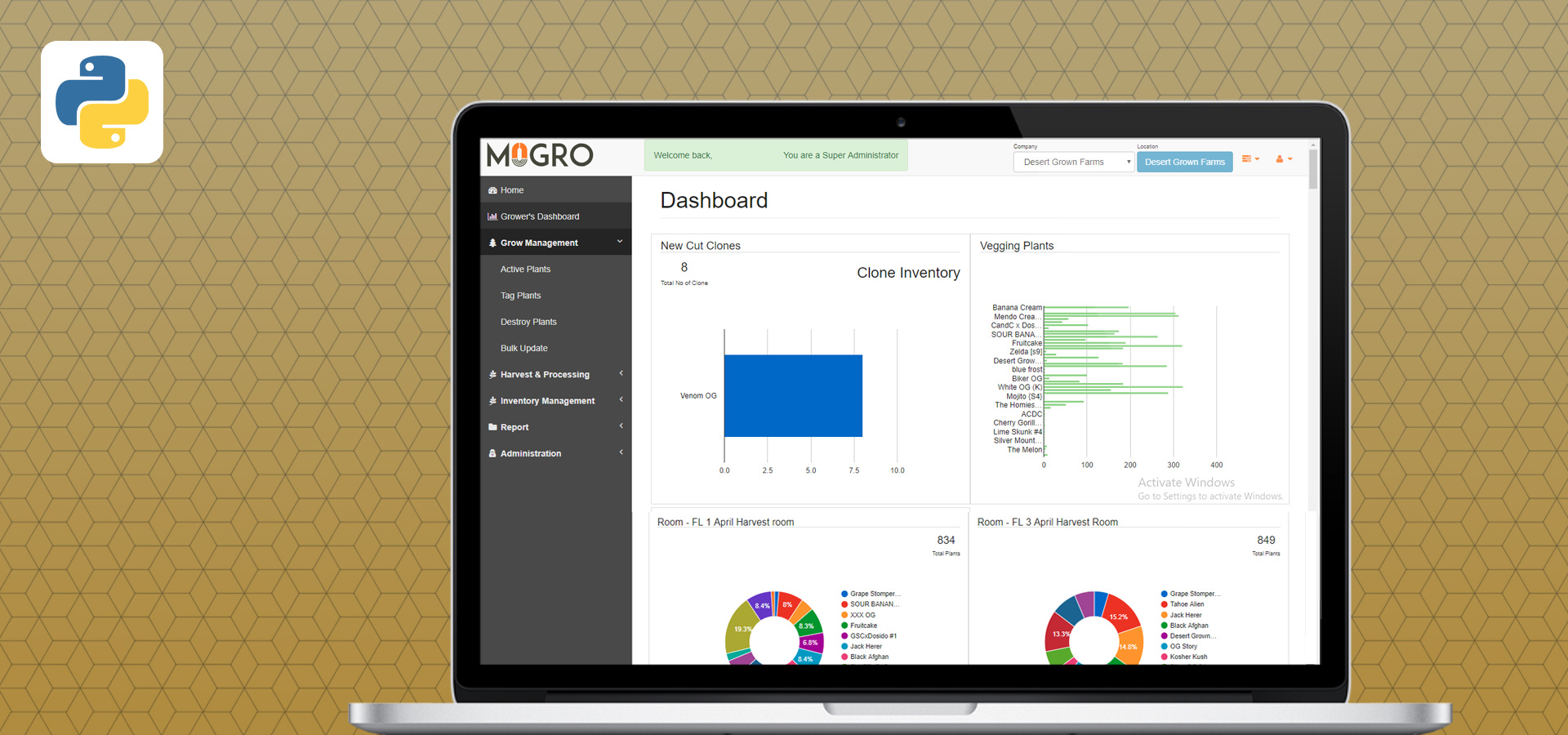 Creating user-friendly and complex applications.
Having a presence in many countries and a large global customer base.
Our team includes countably many qualified developers with up-to-date Python development skills.
We can support many clients at a time and still deliver a good quality product.
The dynamic and flexible nature of the Python programming language makes it the first choice for your website. While it is interpreted, general-purpose, high-level programming language based on OOPs it is also scalable. Python focuses on DRY (Don't Repeat Yourself) and RAD (Rapid Application Development).
Services offered for Python by PlusInfosys:
Custom Python Development: Our many years of domain expertise helps us in providing scalable, secure, feature-packed, and mobile-casted Python development services.
Enterprise Oriented Solutions: We provide high performing and scalable enterprise-oriented python web and mobile app solutions, as per the needs and requirements of your business.
Python Machine Learning:Our Python development company implements machine-learning algorithms that will be used for predictive engines in different fields by taking data analysis as leverage and libraries, which are scientifically computing.
Python Support & Maintenance:With Python web development services, experts at PlusInfosys, Python web development company in India is also proficient in providing continuous Python support & maintenance to our esteemed clients.
QA and Testing Services: From the first stage of the project, we put efforts of our expert quality analysts in the loop so our clients can make sure your app runs across all browsers and screens.
Python Hybrid Programming: Our Python development company can extend Python landscape with C/C++, Java or C# modules and write Python scripts integrated into C/C++, Java or C# code for quick customizations.
Migration & Upgradation Services: Thinking of migrating your web app from other platform to Python or upgrade the present version of Python, Our experts Python Django programmers are ready to create the interface.
IT Consulting Services:If you want to know anything about web application development, you should feel free to contact us and our dedicated Python Django developers who will readily help you in solving all your queries and problems.
Dedicated Python Development Team
Our dedicated team of Python web development, services provide for quick deployment of any large IT project and arrangement of efficient and trusted support for ongoing projects. We sustain a large talent of experts to organize a custom dedicated apps for an extended period of time which can easily integrate with your in-house team or work as a separate extension to your business, which can be pretty healthy for your organisation:
Complete control over the team structure (involvement/replacement / withdrawal)
Pre-screening of each team member
Rapid team scaling/involvement of specific subject matter experts on an ad hoc basis
Ready to use IT infrastructure
Working time adjustment for your time zone
Adoption of new process and methodologies upon specific business need