Efficiency reaching the ambitions sky, PlusInfosys offers DevOps services for fast paced development and quicker time frame engaging market, handling these two features which decide the success of any organisation. Development (Dev) and Operations (Ops) is the full wage term stating a new side of the market, which bridges the gap between core operating teams for enhancing collaboration and increased productivity.
Benefits of DevOps:
Using DevOps models and a wide range quality delivered software can be hosted up to 10 times faster using other methods, giving your organisation a competitive edge.
The rapidity of release can allow your firm to enhance the functionalities and move on forward with minimal complications in your services.
Instead of working as separate teams, DevOps models work together sharing ownership, accountability and combining workflows. This decreases the discrepancy and increases transparency.
The quality can always be a bigger concern, which if defined early, reduces risks and can also deflate the costs of development time, as the work being done is going smoothly.
DevOps solves many challenges, which majority organisations are facing, some of them are:
Lack of acceptance on a holistic view of the entire value-chain for continuous software delivery.
Lack of agile delivery to drive software-driven innovation.
Lack of cultural balance between operations and software development team.
Services included in DevOps:
Continuous Integration
Staging
Automated Deployment
Deliver Real-Time
CI/CD Pipeline
Building Pilot framework creation
Security Integration
Continuous testing
Monitoring & Logging Services
DevOps End to End Test Cases
ChatOps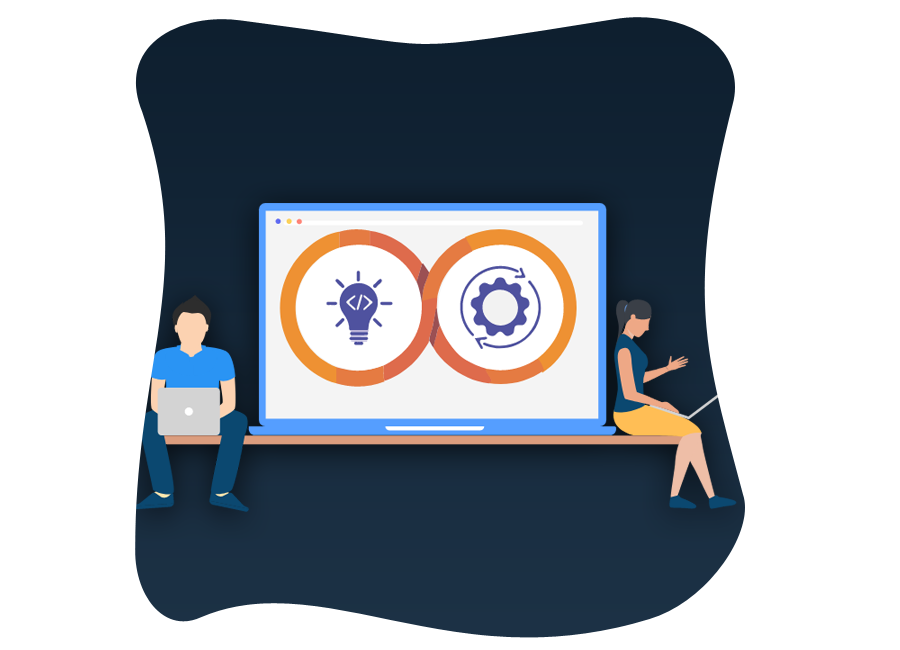 The wide range of services that we offer in DevOps are simply present to present you a smooth journey of transformation.
Acquiring DevOps from PlusInfosys provides value added benefits to your organisation:
Improved Quality
Improved Innovation
Reduced costs
Scalability
Increased agility
Automated infrastructure provisioning
Resiliency
Custom-Developed monitoring
High availability