PlusInfosys is providing options to hire a remote open source developer for your any kind of open source platform web development. Fine best team for your beautiful, efficient, functional web development on open source platforms.
Open up new possibilities, markets and growth with our 360° nous in Open Source Development. With a lower total cost of ownership, faster development and an ecosystem of integrations, Open source technologies are the first choice for businesses today. Transform your business with the new generation of customer-centric, real-time and connected applications that are designed on open source platforms.
The flexibility of open source platforms makes them a preferred choice not just for start-ups but for corporates as well. The applications can be quickly designed, deployed and easily maintained by an amateur. PlusInfosys brings decade long experience and proven processes in delivering solutions on open source software such as WooCommerce, Magento, etc. We understand the features and limitations of each of the open source platforms and make a recommendation based on your business needs. Our open source development team comprises highly professional and experienced solution architects, designers, certified open source developers and testers across multiple open source technologies. We ensure to make the most of your budget by delivering quality projects on time.
PlusInfosys offers flexible Hire Open Source Developers models, according to different business requirements. With extensive experience and expertise in numerous open source development platforms, our expert Open Source programmers deliver effective and out-of-the-box web development solutions for different business verticals.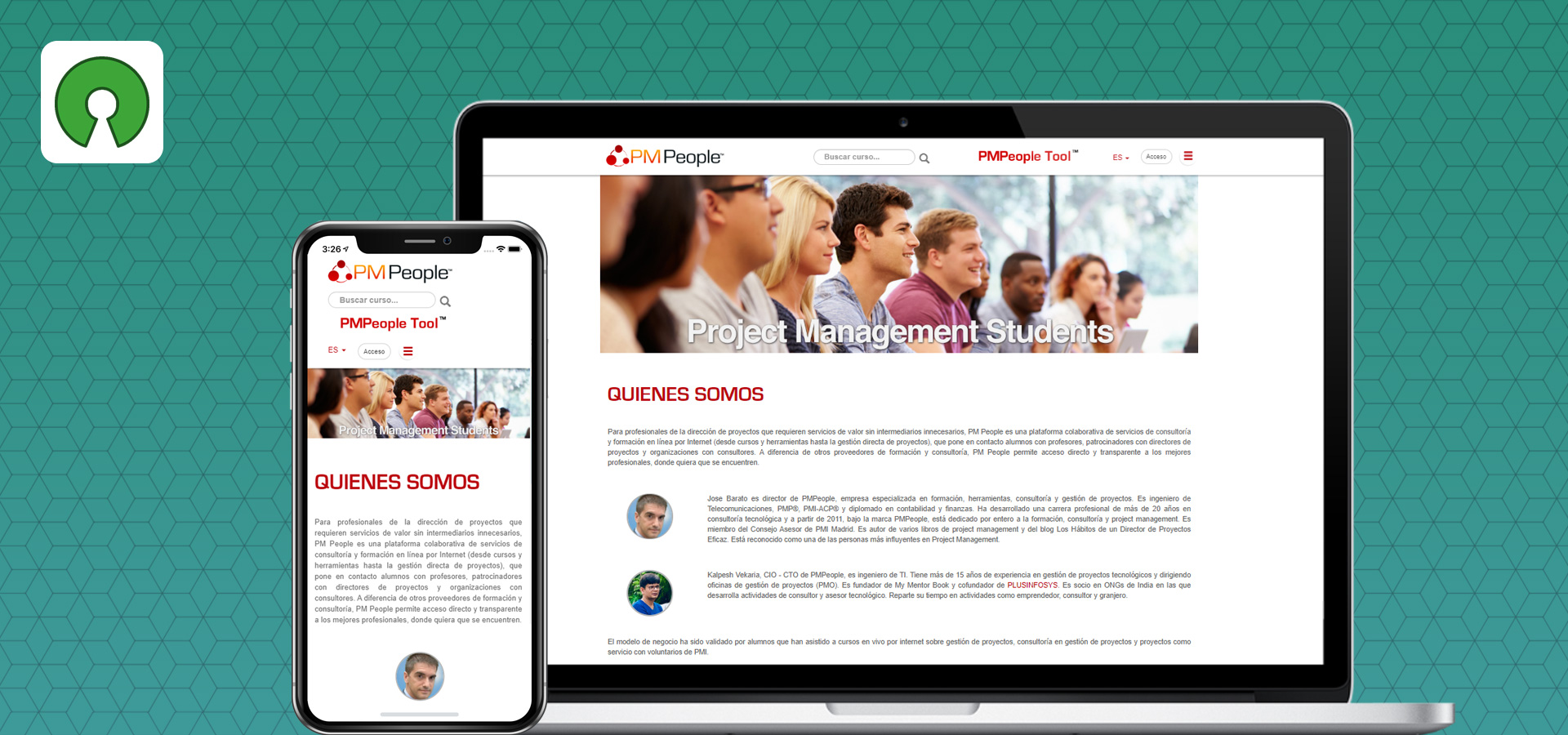 Our Experts, Dedicated Open Source Developer
Open source solutions can help you save almost 50% time and costs as compared to solutions that are developed from scratch. Our dedicated open source developers will work with you to help you achieve your business objectives.
Get bespoke open source solutions that increase ROI, achieve higher customer satisfaction and leave a long lasting impression.
Just because it's open source, it doesn't have to be generic. Get it customized and tweaked to your liking.
Our dedicated open source developer won't burn a hole in your pocket. Dedication and passion are our success mantras, and we like to keep it that way.
We won't leave you in the dark. You will get periodic reports and progress updates to monitor the work. When we say that we will work with you, we mean it.
Our Services:
API's INTEGRATIONS: With different functionalities comes the need for an API. Our open source programmers can integrate all the required APIs to ensure smooth error-free operation and superior user experience.
E-COMMERCE, SHOPPING CART DEVELOPMENT: There is nothing worse than an unhappy customer. With our e-Commerce and shopping cart development services, you will never have a customer complaint again.
MOBILE BACKEND SERVICES: No app can function without back-end services, whether it is connecting to cloud storage or linking relevant APIs. Our open source developers can give your app the power to impress.
DATA SERVICES AND INTEGRATION: Data is omnipresent and also the longest lasting commodity for any business. With our data and service integration, you can get a simple and unified view of all data from different sources.
CUSTOM APPLICATIONS DEVELOPMENT: The best things in life are always bespoke. Custom applications help you to cater to your target customers by giving them the best your business has to offer. Our open source experts can help you find the best solution.
SECURE, FAST, REAL-TIME, APPS & HIGH PERFORMANCE WEB DEVELOPMENT: The World Wide Web is constantly evolving. The need of the hour is to offer fast and secure services in real time. Hire our open source developer and stay ahead of the competition with a high performance website.
INTERACTIVE UI DEVELOPMENT: We love interacting; it's the way we have learned to communicate. That's why an interactive UI allows greater user engagement by allowing users to control the app.
SINGLE PAGE APPLICATION DEVELOPMENT: Page reloads and navigating through different pages can be frustrating. Single page applications provide a fluid experience where the page updates dynamically in response to users' actions.
HYBRID APPLICATION DEVELOPMENT: Why stick to one technology when you can have the best of both worlds. Hybrid apps have the features of web apps and native apps existing in perfect harmony, thereby offering superior user experience.
FULL STACK MEAN DEVELOPMENT: Cohesive power of 4 technologies, cloud support, fast and cost effective development - this is what defines MEAN. It's simple, flexible, customizable and the future of programming.
ARCHITECTURE AND DESIGN: The mightiest creation can fall if the foundation is weak. Our open source developers design the perfect blend of architecture and design to ensure long lasting performance.
SECURED INTEGRATION LIKE STRIPE, PAY-PAL, BRAIN-TREE, ETC: Online payment is convenient but has some serious risks, especially in terms of security and confidentiality. Our open source developers have integrated several different secured payment gateways successfully with ZERO complaints.
Why should your supreme choice for Hire Open Source Developer be at PlusInfosys?
You get affordable and cost effective price tags
We have pool of highly experienced and skilled open source developers
You obtain all project functionality development at one place
We are supported by the latest communication channels including telephone, Skype, email, etc.
You will have several options to select the most appropriate open source technologies
Our team of hire open source developer has excellent problem-solving capacities
We honour time-to-market in favour of our clienteles
We use the latest PMS and trained project manager to make Open Source Development project-experiences smooth and comfortable for our patrons